huffaz
Mar 06, 2021
2022-04-01 10:12
huffaz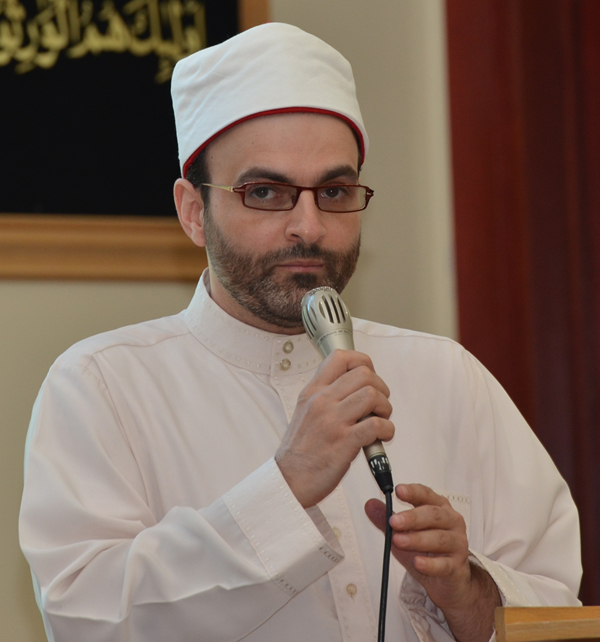 Sheikh Wissam El Tom
Sh. Wissam El Tom has the highest certificate in Qur'an qiraa'at (all 10 ways of reading Qur'an in the original Arabic language with melodies and phonetics) and Quran studies from Al-Azhar Al-Sharif (Institute of Qur'an Qiraa'at) (Egypt). He has the "sanad" (ijazah) -linked to the prophet (sallallahu alayhi wasallam- in ten qira'at sugra and kubra from the leading scholars in Egypt of this field internationally. He has a bachelor's degree in Computer Science and a Master's Degree in Islamic Studies from Makasid University (Lebanon). He had the opportunity to recite the Quran to the late scholar, Imam Sheikh Mohammad Mitwalli Al Shaarawi. He has also recited the Quran to the famous qari of the Republic of Egypt, Dr Ahmad Nuainaa. He was the winner of the International Quran Recitation and Memorization competition, organized by Al-Azhar Al-Sharif and Awkaf Ministry in Egypt and attended by participants from 125 countries. He has listened to the recitation of many huffaaz (male and female) in different qiraat in Egypt and Canada and awarded them the honor of "sanad" linked to Prophet Muhammed (sal Allaahu Alayhi wa sallam). He has authored books about the ten qiraat of the Quran and and has also composed a poem in the original Arabic language, comprising of 1175 verses on an area of Quranic studies that has been touched on a few scholars centuries earlier like Imaam Ash Shakhawi, the great scholar from the 7th century hijri. He speaks three languages - English, French, and Arabic. Additionally, he has delivered numerous lectures in Quranic Sciences, Islamic Studies and Arabic language in Egypt and Montreal. He currently lives in Montreal, Canada, where he has been an imaam for several mosques and is the director of At-tibyan Institute in Montreal. He is currently preparing for a Ph.D. in Islamic Studies. He was a professional soccer player in the Lebanese Football League until the year 1994.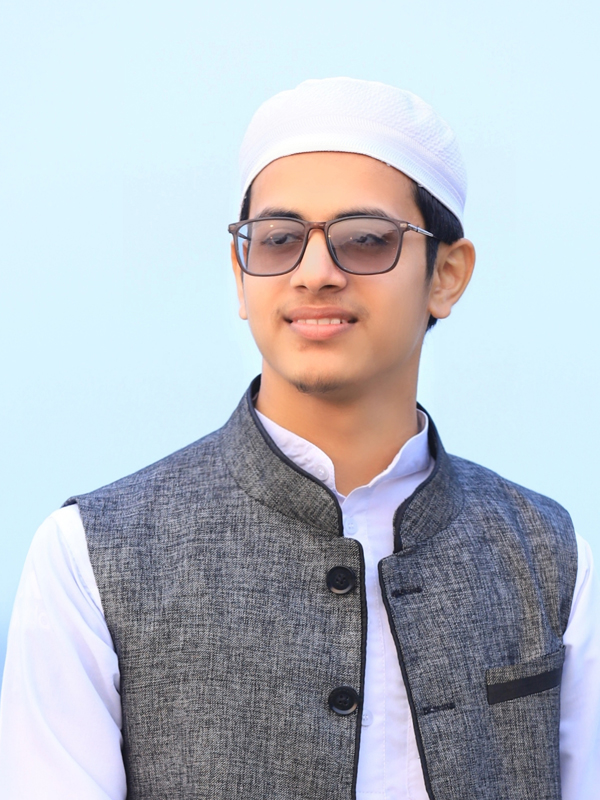 MUHAMMAD UMAR FAROOQ
Br. Muhmmad Umar Farooq was born in Chitwan, Nepal. He graduated from Jamiah Saiyyid Abdul Hasan Ali Nadwi School, Nepal with a qualification in Qur'an memorization (hifdh) in 2014. He later obtained his Diploma in the Arabic Language from Jamiah Saiyyid Ahmed Shaheed School, India.
Some years later in 2019, he achieved an Intermediate level Diploma in the Arabic Language from the Mahad Darul Uloom Nadwatul Ulama school in India. He has also taken full advantage of the courses offered at the International Open University and is the proud recipient of diplomas in Tajweed and Qur'an Memorization from the Global Qur'an Memorization Center (GQMC). He has also successfully
completed the GQMC Ijazah course. Br. Umar has worked as a dawah activist and served as vice-imam at the Masjid Abul Hasan, Nepal. Since, 2016 he has been leading the taraweeh prayer as imam at Masjid Abul Hasan, Nepal. He also participated in the National Level Qur'an Memorization competition of Nepal, where he proudly won first place, as well as the National Level Hifdh and Tajweed competition in 2016 where he took second place. He then went on to again win first place in the Nepal Hifdh and Tajweed competition in 2018. He also participated in the International Quran memorization competition of Dubai in 2018. Br. Umar is fluent in the English, Arabic, Urdu, Hindi, and Nepali languages.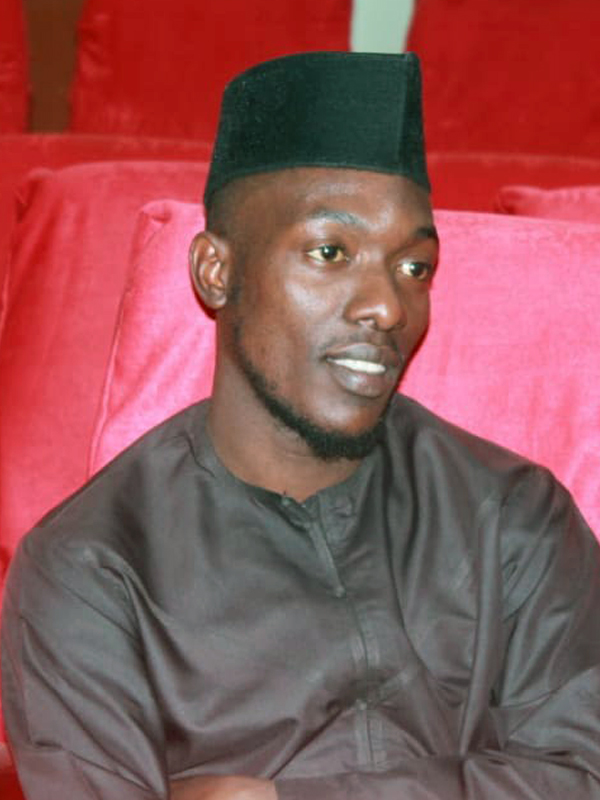 LUQMAN YUNUSU KATAMURO
Br. Luqman Katamuro was born in Tanga, Tanzania. He attended the Ibun Jazry Islamic School where he obtained a certificate in Qur'an memorization. Some years later, in 2017, he also obtained an Ijaza license for the narration of hafs at the same school.
He successfully completed up to the advanced level of Islamic Studies at the IlHaramain Islamic Centre. In 2019, he acquired another license for ijaza for the narration of hafs online and is currently pursuing his degree at the International University of Africa. From the onset, Br Katamuro has been putting his knowledge to good use and has been a Qur'an teacher since 2013. He was a supervisor and official member in the administration of the recitation of the Quran for two years. In 2020, he was a guest of honor and supervisor at the Allstars Quran Competition in Sudan and performed the taraweeh prayer at the Mjimwema Mosque at Dar e Salaam, Tanzania. He also participated in the 24th Global Quran competition in 2017 in Egypt. Br. Luqman is fluent in English, Arabic, and Swahili.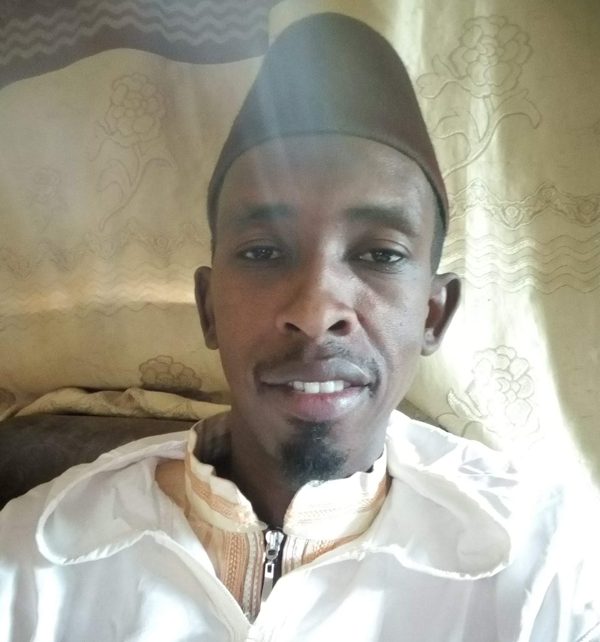 Usman Yahaya Yola
Usman Yahaya Yola is a highly trained teacher with more than 10 years of experience in memorizing and teaching of the Noble Qur'an. Passionate and motivated, he holds honors in recitation (Sanad), 3 certificates in Tajweed and many awards in Qur'an recitation. He holds a prestigious Qur'anic Ijazah on the Tayyibah and the Shatibiyyah method from El-fajr Charitable Foundation and Islamic Online University respectively. In addition to this, he has pursued an Associate of Arts from Aminu Kano College of Islamic and Legal Studies, Kano Nigeria. He has been a preacher of the Qur'an and teacher of the Arabic language since 1997 when he started teaching at the Khulafaur Rahideen Ridwan Islamiyya and Kano State Teachers Service Board. He progressed as a Transaction Officer at in-sourcing limited and is currently the Director & Coordinator at Khulafa'u Rahideen Tahfiz Institute. Br. Usman is a problem solver, an active listener and is known for his aptitude in critical decision making.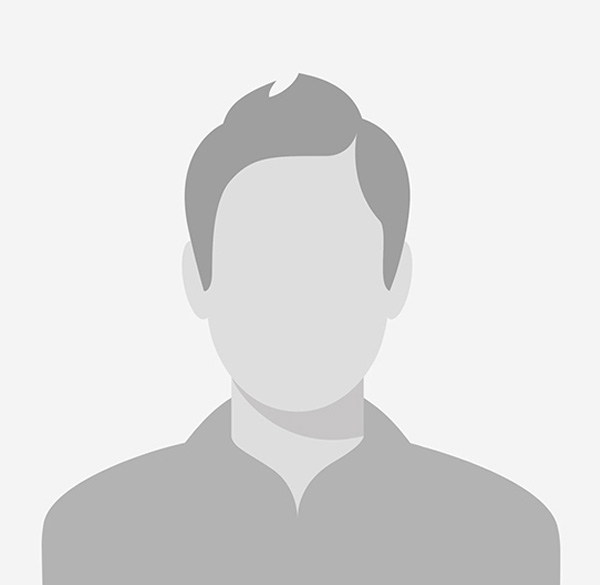 Mohamed Hamdy Al Nabawy
Mohamed Hamdy Al Nabawy graduated with honors from the Al-Azhar University and holds a prestigious Bachelor's degree in Sharia and Law and a Master's degree in the same field from Ain Shams University. He holds more than 20 glorious certificates in memorizing the Noble Qur'an, rules of Tawheed and seven recitations in the Qur'an. Shaykh Mohamed Hamdy possesses an Ijazah in the seven recitations from the Institute of Qiraat from the Al Azhar University. Additionally, he received an Ijazah Ijazah from Shaikh Dughbag Abdullah.He humbly began his passion for spreading Islamic knowledge by giving Friday sermons and leading various mosques for 11 years. He worked as a knowledgeable teacher of the Noble Qur'an until 2015. He currently works as a teacher of the Arabic language, Qur'an and Islamic Studies in Studio Arabiya and benefits non-native students by helping them understand the religion of Islam. He is passionate about spreading the knowledge of Qur'an to those who seek it.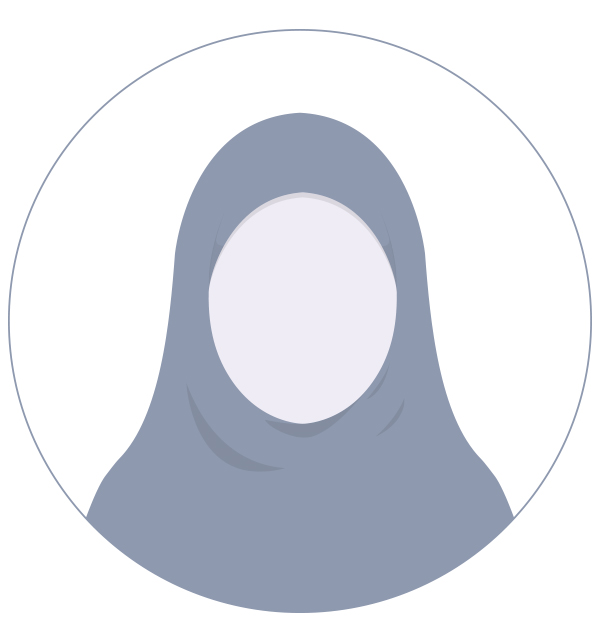 Mariam Nashat Ahmed
Mariam Nashat Ahmed is an Egyptian and has done her Bachelor of Science through Ain Shams University, Cairo. She attended the Summer School (1993 to 1998) at Dar Al-Eman for teaching Quran in Nasr city, Cairo, Egypt. She completed the Quran Teacher Preparation Course (2008) at Al-fatth Mosque in Heliopolis, Cairo, Egypt. She also received Al Azhar Tajweed Certification (2006) for the recitation in the way of Hafs 'an 'Asim at The Azharic Institute of Qeraat in Shobra, Cairo, Egypt. She served as the Summer (1999/2000) Quran teacher at Dar Aleman mosque for teaching Quran located in Nasr city, Cairo, Egypt. In the academic year (2004-2005) she served as the Quran teacher for the kinder garden at Ajyad Azhary School, located in Maadi, Cairo, Egypt. She also served as a Quran teacher for kinder garten and grade one, in Jana Dan Islamic International School, located in Maadi, Cairo, Egypt, during the academic year (2005-2006). She was also the Quran, Religion and also the fun science Nursery teacher for kids from 2 to 4 years at Sesame Club Nursery located in Maadi, Cairo, Egypt, during the academic year (2010-2011). She is fluent in both Arabic and English. She is a very patient person, and has excellent interactive skills with students especially kids and has a highly social character with good communication skills.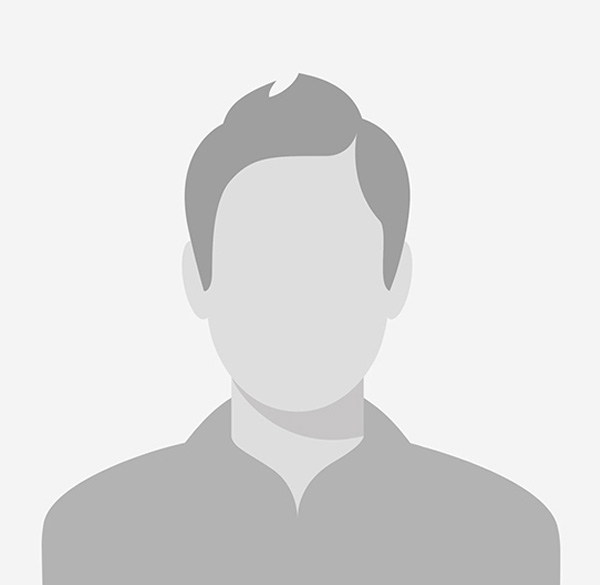 Farhan Ahmed
Farhan holds an Ijazah in Riwayah of Imam Hafs from Aasim. He's an All India Hifzul Qur'an Contest Winner. He founded Tajweed Essentials Learning Community. At the same time, he is also a Certified Soft skills Trainer and a holder of Bachelor's degree in Hadith sciences from the College of Hadith and Islamic Studies, Bangalore, India. He is also the 2017 world topper in Islamic Studies & Arabic Language Cambridge International A-Level qualifications.
Fluent in Arabic, English, and Urdu. An Inspirational Public Speaker & Content writer. Moreover, he is also an experienced Arabic to English translator.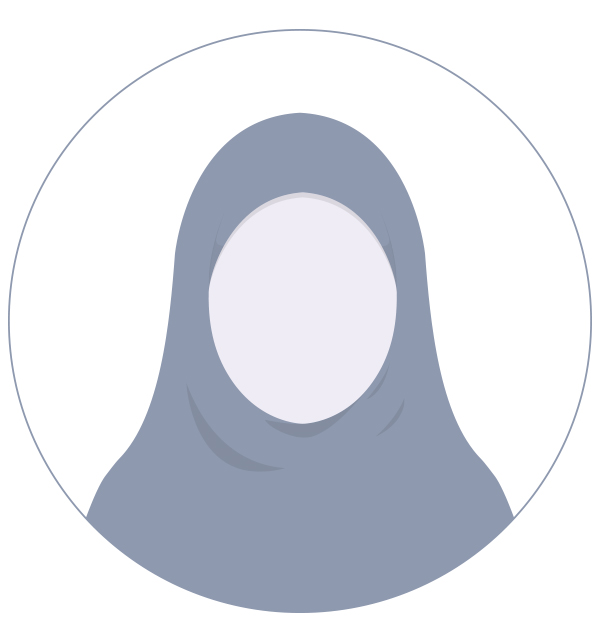 Umm Rukhaiya
Sister Umm Rukhaiya has a bachelor's degree in Pharmaceutical Sciences. She had ijazaa in hafs an aasem reading with a chain connected to Prophet Mohammed (SAW). She is now a student in Pathway Institute in islamic Diploma for Dawaa an she has also enrolled herself in Khatma of kaloon an nafi reading, shouba an aasem reading, and warsh an nafi reading.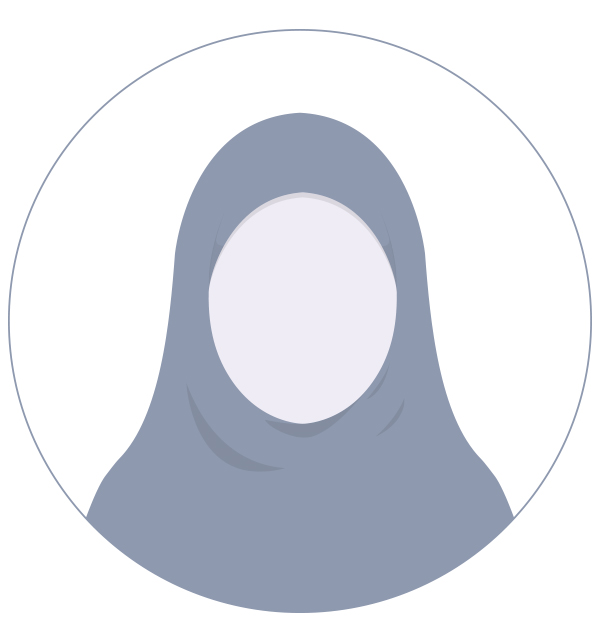 Umm Sarah
Umm Sarah is originally from Egypt and currently residing in Amman, Jordan. Umm Sarah has many Ijaazas in the Qur'an. She completed the Qur'an Teacher Preparation Course (2006) at AlKhair centre in Amman. She is expected to earn her bachelor's degree from Arab Open University in English Language and Literature with a high distinction in December 2013. Along with her university education, she has studied several classical texts in various Islamic sciences with distinguished Islamic scholars like Fiqh, Aqeedah, Nahw, Sarf, Hadeeth, Mustalah AlHadeeth, Tajweed & Tafseer.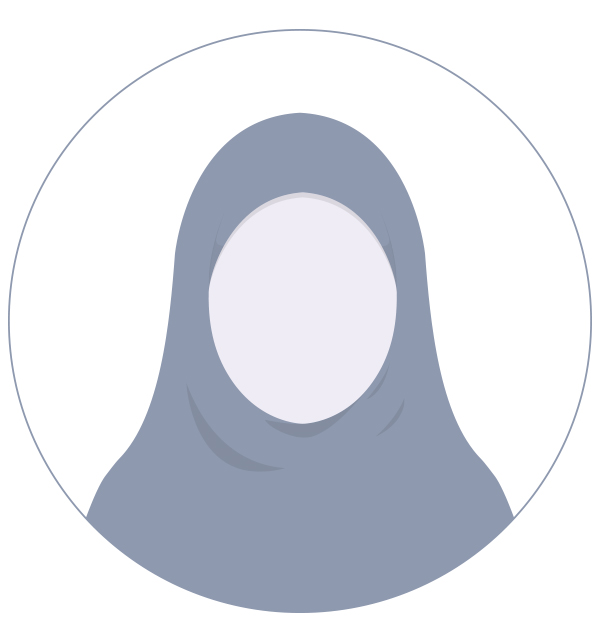 Sara Khazbak
Sara Khazbak completed her BA in Computer Science from the Cairo University. She has memorized Qur'an at the age of 14. She has an ijazah in Hafs an Aasim from Al Shatibiyyah and some ways of Tayeba from Om Abd El Salam (Khadija bint Saad An Shekh Ahmed Fl Zayat) with a chain connected to Prophet Mohammed (peace and blessings be upon him) in 2009.
She received an ijaza in Hafs an Aasim from the Azhar Institue of Qiraat, and she also has an ijaza in Riwaayah Nafee (Kaloon and Warsh from Al Shatibiyyah way). She is currently pursuing the 10 Qeraat from Al Tayeba way.
She received a Qur'an teacher certificate from masjid Al Fat'h from Om Abd Elsalam in 2008. She completed 5 year course in tajweed and motashabehat Al Quran from Dar Ibn Mas'ood (Azhar institute) and received an ijazah from it. She also took various short Islamic courses in hadith, tawheed, fiqh, tafseer and aqeeda.
Currently she is teaching Qur'an in Masjid Al Fat'h and in Dar Ibn Mas'ood (memorization with its motashabehat and tajweed).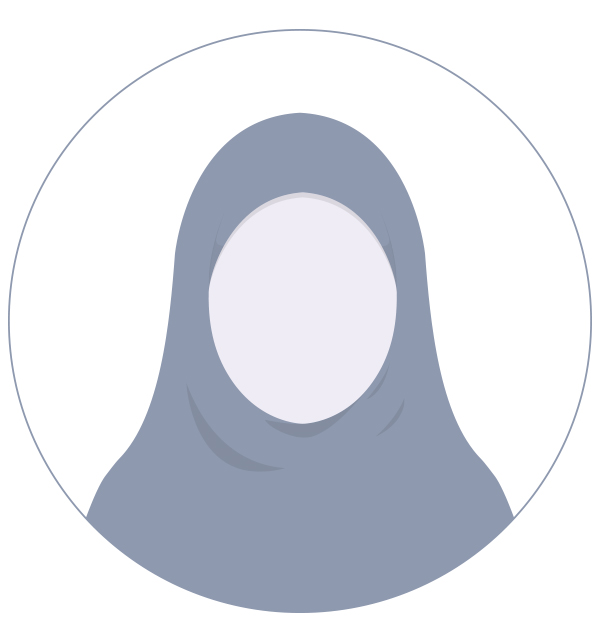 Alkawthar Abdelrouf
Sr. Alkawthar Abdelrouf holds a BA in History, a Higher Diploma in Islamic Studies (BMAIS), as well as an ijazah in addawah for Allah from Addawah institute. She also obtained ijazah in 'Aasim reading by two narrators Hafs and Shu'bah on the Shaatibiyyah method, and ijazah in Al-Jazariyyah and Tuhaft ul-Atfal. She is currently pursuing reading Hafs from Attayyibah way. Sr. Alkawthar taught at the Women's Institute of Moderation, Sebwih center; and Qortobah, 'Aalim and Madina Arabic centers.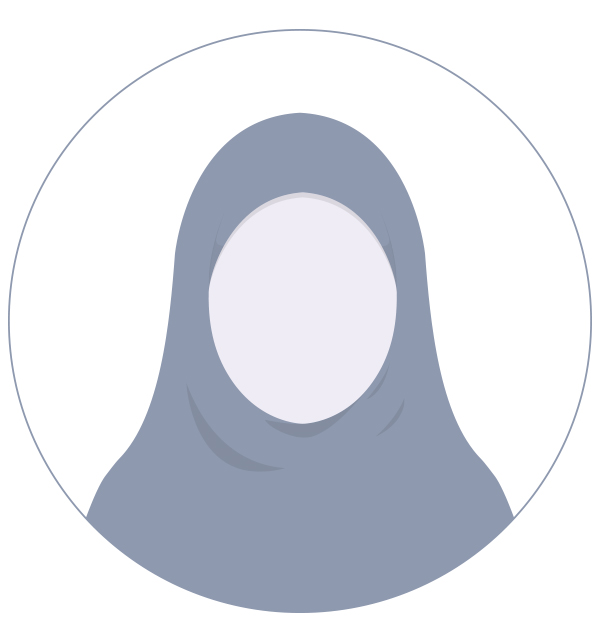 Nour Alhoda-Abd Alraouf-Farahat
Sr. Nour Alhoda holds a BA from Cairo University and an Intonation certificate from Al Azhar Al Sharif. She attained various ijazahs such as two ijazahs in 'Aasim qira'at: Shu'bah, Hafs, and both from Shaatibiyyah method; three ijazahs in Quran recitation as narrated by Hafs from 'Aasim from Shaatibiyyah method; and ijazah in Quran recitation as narrated by Hafs from Teebat Alnashr route (including its 21 routes). Currently, she seeks ijazah in the ten qira'at from Shaatibiyyah and Ad-Durah route. Furthermore, Sr. Nour Alhoda holds ijazahs in certain matn (texts) of tajweed and qira'at: two ijazahs in Al-Jazariyyah, ijazah in Tuhaft ul-Atfal, and ijazah in the text of Talkhees Sareeh Alnas Fi Alkalemat Almukhtalaf Fiha 'An Hafs from Teebat Alnashr route. Sr. Nour Alhoda holds several teaching positions.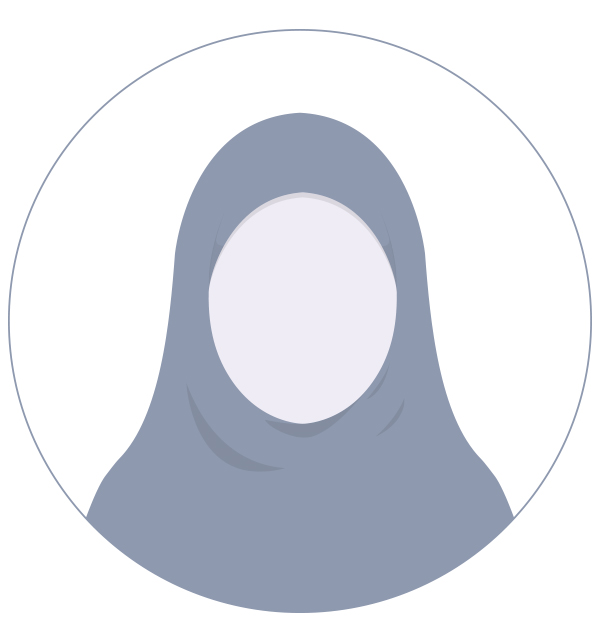 Ghada Elsaiid
Sr. Ghada Elsaiid is an Egyptian Quran teacher and physician. In 1997, she graduated with honors from the faculty of Medicine, Ain Shams University, Cairo, Egypt. She holds a Higher Diploma in Islamic Studies (BMAIS). She has many ijazas in different ways of reading the Quran (Riwayat Hafs 'an 'Aasim, qira'at 'Asim, qira'at Ibn Katheer, qira'at Abu Ja'far and qira'at ibn 'Amir). All her ijazas are as a hafiz and with high isnad to the Prophet, peace be upon him. She is also certified Qaida Noorania Teacher. Sr. Ghada is currently pursuing the entire Quran ijazah for the ten qira'at under the supervision of Shaykhah Maha Bahi; in addition to a Master's degree in Islamic studies in IOU. Sr. Ghada held several tajweed teaching positions in the IOU.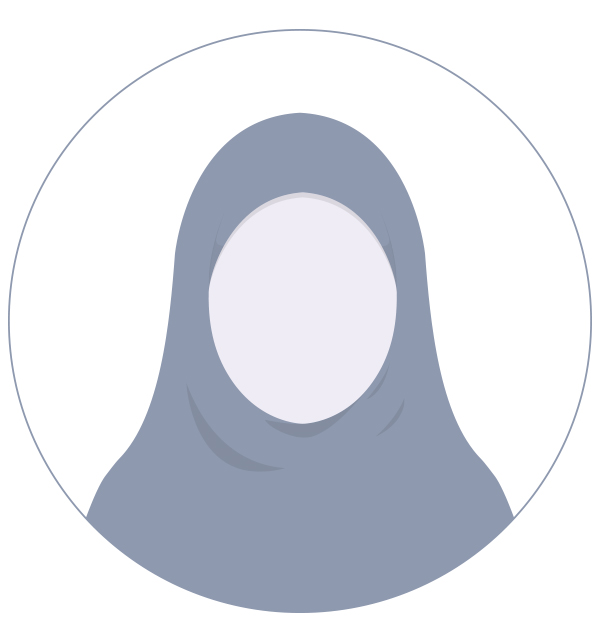 Mariam Fathi
Sr. Mariam Fathi is an Egyptian, born and raised in Makkah. She holds a BA from Ain Shams University. She completed the Quran teacher preparation course at Al Fath mosque and her first ijazah, Hafs 'an 'Aasim, was under the supervision of Ustadah Aisha Abd el Raheem. Additionally, she holds an Al Azhar tajweed certification for the recitation in the way of Hafs 'an 'Aasim at Girls Institute of Quran in Shoubra. She finished studying at Al-Fadellah Institute for Religious Studies in Nasr City and served as the Quran teacher at Dar Al-Emaan mosque, Al-Fath mosque, Hafsa mosque, and Fajr Center. Sr. Mariam obtained her second ijazah for Hafs under the supervision of Sheikha Khadeeja, known as Umm Abdel-Salam. In 2011, she finished her ijazah for Warsh recitation with the noble teacher Maha Bahy El-Deen, and in 2012, she completed ijazah for Ibn Katheer recitation. Sr. Mariam is currently reciting under the guidance of Ustada Maha Bahy, Al Kesaiy, and Kalaf Al Asher.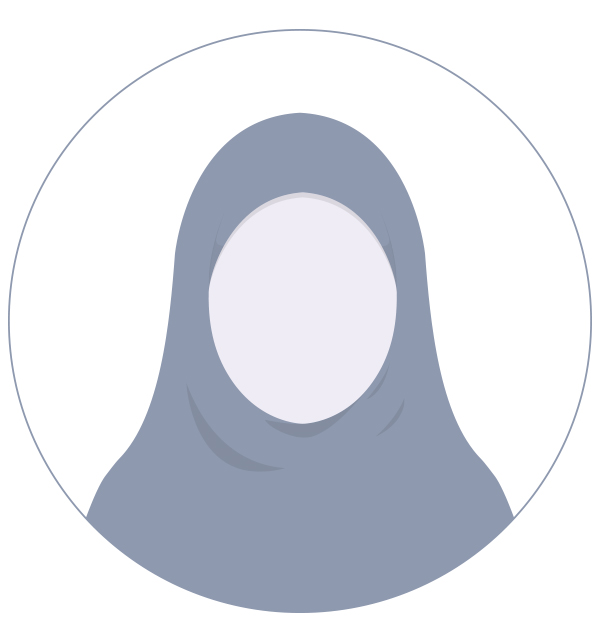 Sarah Shafey
Sarah Shafey is from Egypt. She completed the memorization of the Quran Al-Kareem at the age of ten. She holds an Islamic and Arabic degree from Azhar University in the Fundamentals of Religion with emphasis on Quran Interpretation and the Science of the Quran. She also holds an Ijazah in Quran in in the way of Hafs 'an 'Aasim. She is an online instructor of Quran and Tajweed at the Mumtaz institute in UK and was an online lecturer for the Afwah Academy for Quran Distance Education in Tunisia. She has had many scientific achievements which included participating as a researcher in the first International Conference for Quran Studies in 2015. She has also written several papers including "The Quran Mediation, Realistic Vision and Practical Application " which was presented to the First World Conference of the Holy Quran Mediation in Doha, Qatar. She also published many Islamic researches in many international Islamic conferences in the Philippines, Qatar, Saudi Arabia and Jordan.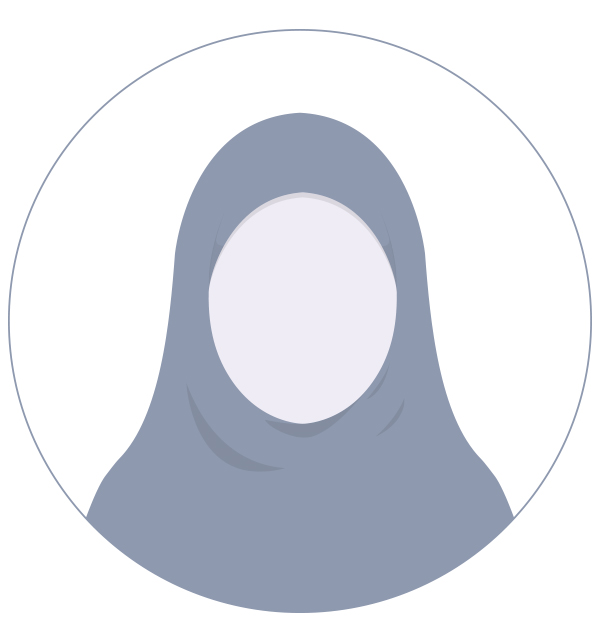 Mona Abdelmonem
Sr. Mona is a graduate of Al Azhar University, Egypt. She holds ijazah in riwayah Hafs.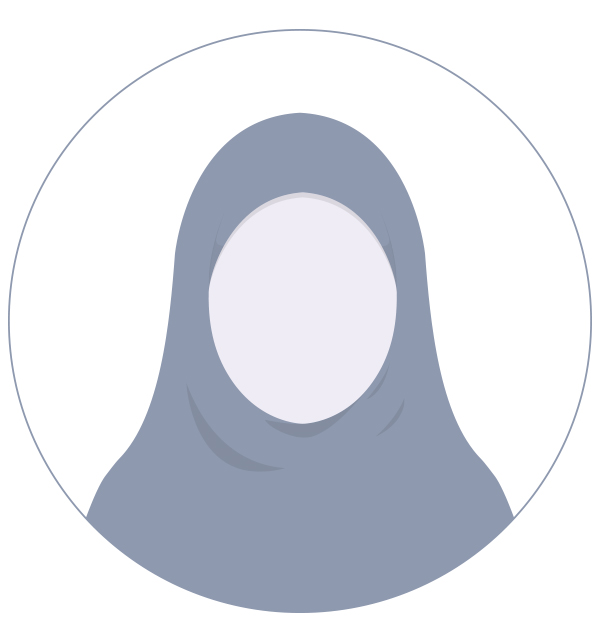 Rajaa Madany
Rajaa Madany is from Yemen. She has a great deal of experience teaching the Quran and Tawheed in mosques, including the Fath Mosque and Bilal Mosque to name only a few. She successfully completed training courses on teaching the Quran and Qaida Noorania.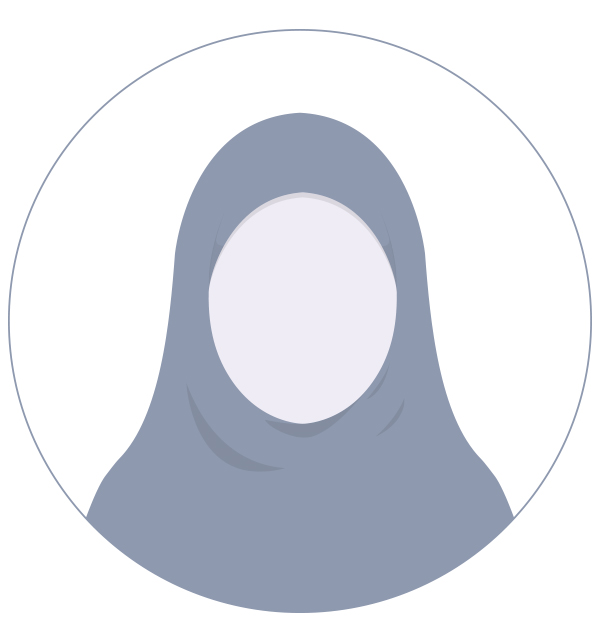 Seerein Al Khashab
Seerein Al Khashab resides in Egypt and earned a Bachelor of Islamic Law (Sharia) degree from the Knowledge International University. She also was a student of Islamic studies at the Imam Al-Albani Center for Scientific Studies and Research Methodology in Jordan. Upon memorizing the Quran, she earned a sanad (Hafs 'an 'Aasim). She has taught the Quran online at the Studio of Arabiya.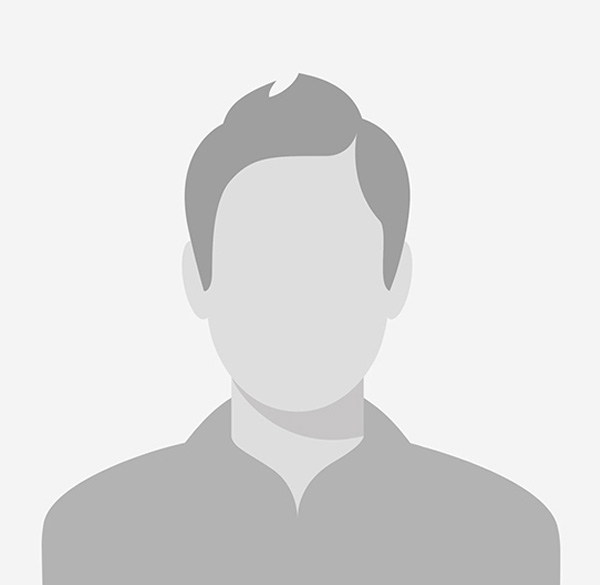 Hani Khammash
Located in Jordan, Hani Khammash earned a BA degree in Fiqh and Osool fiqh/ Islamic Studies from the University of the Holy Quran and Islamic Sciences in Sudan. He is also currently working towards a Master's Degree in Fiqh and Usoolul-fiqh (fundamentals of jurisprudence) in WISE, The World Islamic Science & Education University in Jordan. He has been awarded several certificates in reading the Quran and has completed 3 courses of Tajweed rules, possesses an Ijazah in Memorization of Hafs upon Aasim and an Ijazah of Shu'abah upon Assim. Shaykh Hani works at the Jordanian Ministry of Islamic Awqaf & Trust Affairs as an Imam, orator, and teacher in a mosque in Amman.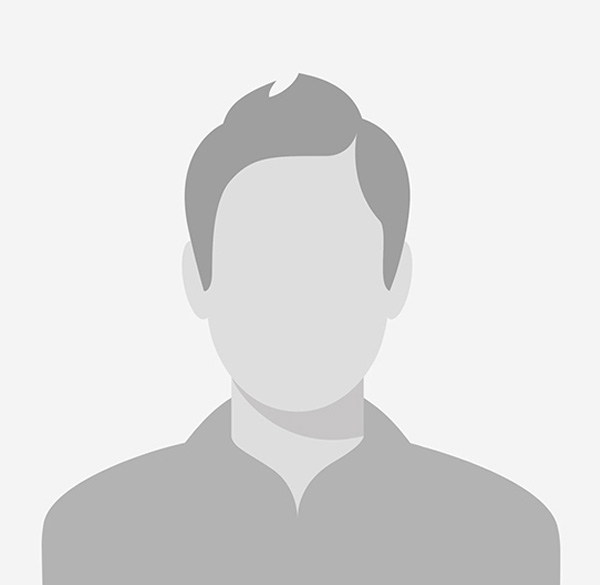 Mohammad Yusuf
Mohammad Yusuf is a highly skilled mentor with strong academic achievements in education and Islamic studies. After completing his high school from Balkumari College in 2011, he completed an extensive course on Hifdh (Quran Memorization) in 2014 from Jamiah Sayyid Abul Hasan Ali Nadwi, Chitwan Nepal and a Bachelor's degree in Education from the Tribhuvan University. He then pursued a Higher Diploma in Islamic Studies (2017) (BMAIS) from IOU, a Master's degree in Education (2018) at Tribhuvan University and an Ijazah course from GQMC, IOU in 2019.
Mohammad Yusuf has served as a vice-imam at Makki Jame Masjid, Chitwan Nepal. He has offered his services as a teacher at Jamiah Sayyid Abul Hasan Ali Nadwi, Chitwan Nepal, as an Assistant lecturer at Balkumari College, Tribhuvan University, as and as an academic and program advisor at Jamiah Sayyid Abul Hasan Ali Nadwi. He also specializes in teaching Tajweed to students from different corners of the world at International Open University.